---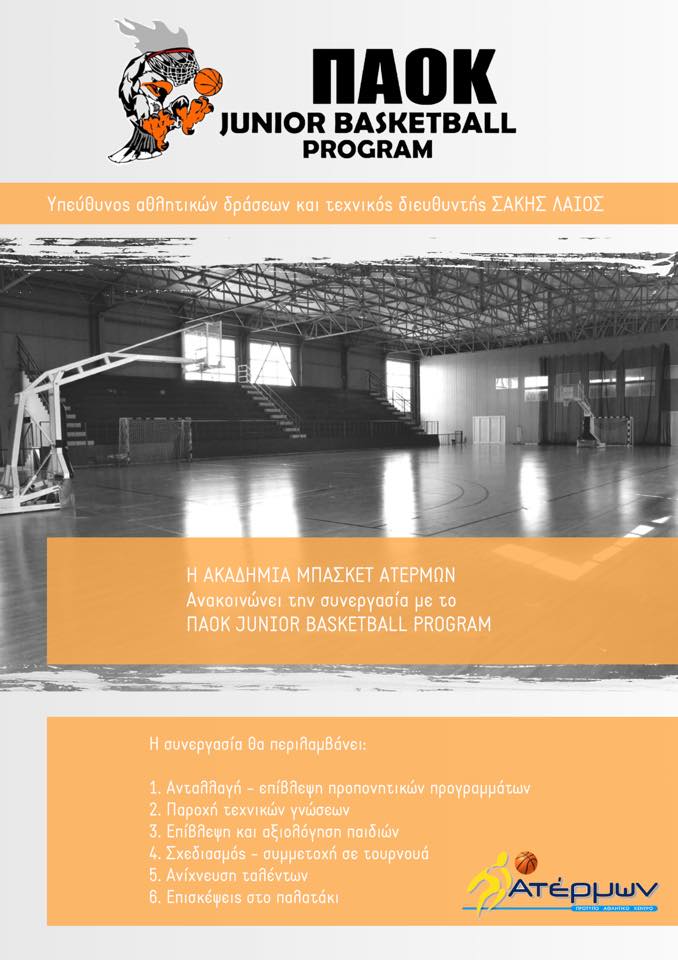 ---
PAOK Junior Basketball Program | May 2017
The Atermon Basketball Academy is pleased to announce the new partnership with PAOK Junior Basketball Program. Manager and techical director of the sports activities is Sakis Laios.
This new cooperation with PAOK will include:

Overseeing training programs
Provide technical knowledge
Supervision and evaluation of athletes
Planning and participation in tournaments 
Talent detection, identification and development
Visits to sporting events
For more information and clarifications we are at your desposal.
Phone: 2341064793 και 2341064792
Website: http://www.atermongroup.gr/
Email: [email protected]