---
Football
Sections

We have 8 coaches, 1 technical director, 1 goalkeeper coach.
Train the children everyday in 5 fields with natural grass and in 1 indoor hall, so that young athletes do not miss any practice sessions, irrespective of weather conditions.
We are pleased to announce that Atermongroup has entered into a new partnership with Mr. Savvas Koffidis in order to take over the Technical Management of the Atermon Sports Academies for the year 2017-2018. Mr. Savvas Kofidis is a former international footballer and after completing his professional career he works as a coach of sports academies.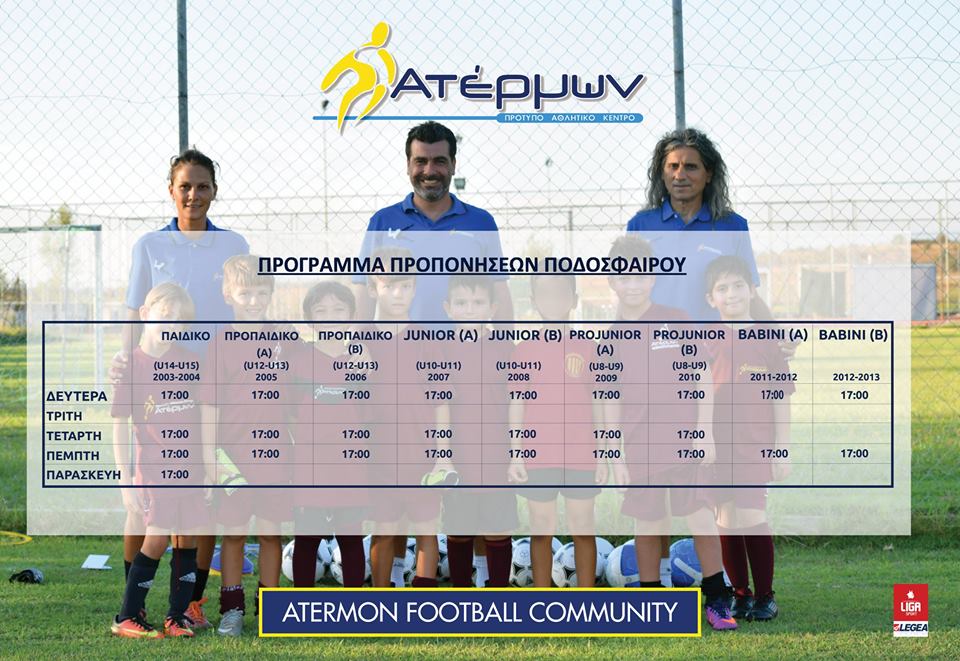 Team Coaching Presentation